Healthy Eyes Are Our Focus
At Advanced Vision Wellness Center, we take an in-depth look at your eyes beyond simply determining a lens prescription.
Our team will examine the overall health of your eyes, check for any signs of common eye diseases, and assess the performance of both eyes together. We'll provide advice and guidance on maintaining healthy vision and discuss strategies to address your concerns based on your needs and lifestyle.
When you visit us for an eye exam, we strive to help you get a deeper view of your eye health.
Request Appointment
Why Are Eye Exams Important?
When it comes to protecting your vision, early detection is key. And what better way to protect your eyes than to have regular eye exams?
Regular eye care can help detect issues that can significantly affect your life, from age-related problems like glaucoma to conditions that require eyeglasses or contact lenses for correcting nearsightedness or farsightedness.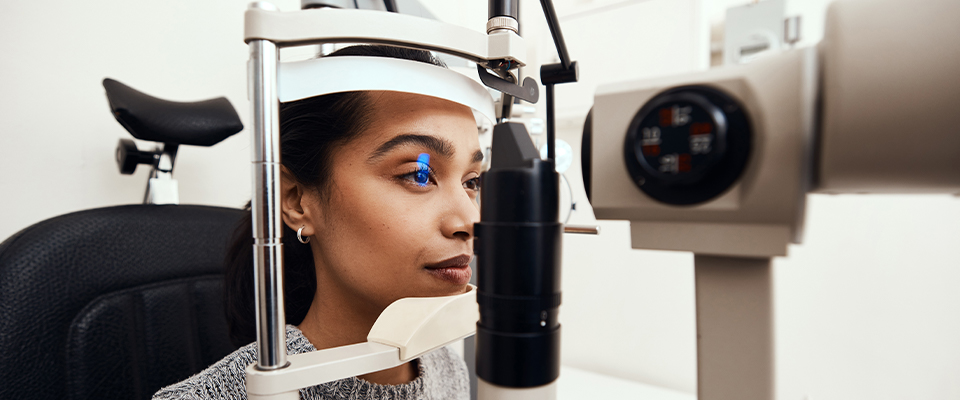 Common Eye Conditions
We look for a range of common and uncommon eye concerns. With an eye exam, we can look for:
Our Tech-Driven Approach
Our tech is what sets us apart. These technologies help us accurately detect and diagnose potential eye and vision problems.
Visual Field Analyzer
A visual field analyzer is a cutting-edge technology that helps measure how much of your vision you can actually use. It is a helpful tool for diagnosing issues like cataracts and glaucoma.
iCare Tonometry
iCare tonometry equipment helps detect changes in the eye's internal pressure.
It can provide a quick, non-invasive solution for glaucoma testing by gently using a probe on your cornea to calculate pressure.
Optos Retinal Imaging
Optos retinal imaging is a technology that helps create a detailed map of the back of the eye, also known as the retina.
This detailed imaging helps us detect any changes in the retina that may show the development of age-related vision disorders like glaucoma and AMD.
*There is a $39 fee for Optos retinal imaging.
Complimentary Dry Eye Assessments
We provide a complimentary dry eye assessment with every eye exam.
Dry eye is among the most common issues people face with their vision. We can help by offering a range of dry eye products and treatments to help restore comfort and clarity to your sight.
Please visit our dry eye therapy page today to learn more about this condition.
Our Dry Eye Products
There are several ways we can help manage dry eye symptoms. Some of the dry eye products we offer include:
Omega-3 supplements
Eyelid wipes
Warm compresses
Over-the-counter and prescription eye drops
BlephEx Dry Eye Treatment
BlephEx is an in-office treatment designed to help gently clean the margin of your eyelids from bacteria and residue to address dry eye-associated issues like blepharitis and meibomian gland dysfunction.
*We can offer BlephEx treatment for a $175 fee.
Request Your Appointment Today
Get support for your eye health and vision today and request your next eye exam at Advanced Vision Wellness Center.
Request Appointment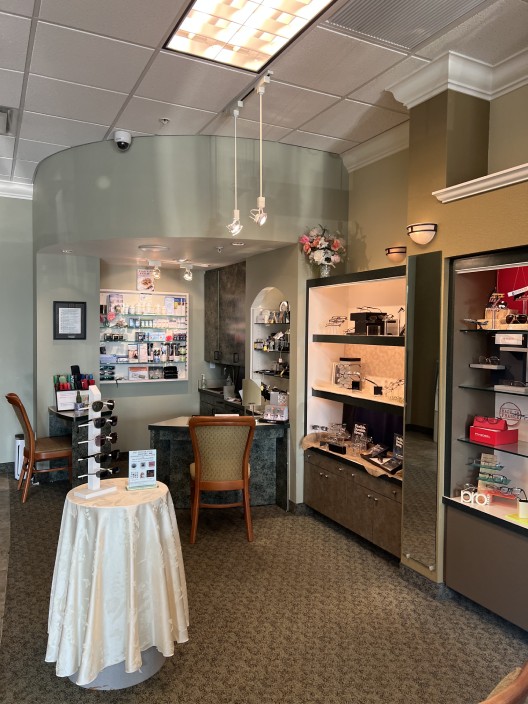 Visit Us
Find us in McAndrews Marketplace. Our practice is on the East side of the building, next to Medford Sports Injury & Therapy Center, Inc.
1251 East McAndrews Road, Suite 100

Medford

,

OR

97504
Hours of Operation
Monday

:

8:30 AM

–

5:00 PM

Tuesday

:

8:30 AM

–

5:00 PM

Wednesday

:

8:30 AM

–

5:00 PM

Thursday

:

8:30 AM

–

5:00 PM

Friday

:

8:30 AM

–

5:00 PM

Saturday

:

Closed

Sunday

:

Closed
We are closed from 12:00 PM to 1:00 PM for lunch.